Welcome!
3minutemaths is the online resource for Leeds Maths and English Tutoring  .. and can help with maths / English studies through school, college and university.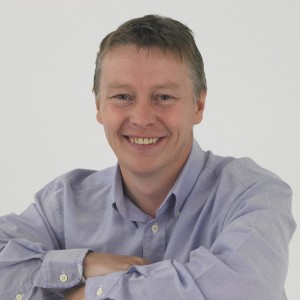 Hi – I've been involved in maths and English for quite some time as I qualified as an Engineering Officer in the Merchant Navy. It was a great experience and I was lucky to get the opportunity to see different cultures around the world – from New Zealand to the Middle East.
However, during the past few years, I have enjoyed running after school study centres.
I'm always interested in "practical maths" and have developed a number of projects to encourage students including 3minutemaths, and my YouTube channel (over 70,000 subscribers!).
My latest project has been to create online courses and I'm delighted that over 300 students have enrolled with some great reviews.
Contact Details:
To arrange a confidential initial discussion about your particular requirements, please contact simon@3minutemaths.co.uk or telephone 0113 267 1150.
Tutoring Experience:
Fully qualified maths and English tutor with considerable experience in supporting a wide range of students:
– Year 6 achieving level 6
– Year 7/8 intervention
– Year 9 KS3 check
– Year 11 borderline C/D including Foundation, Higher and iGCSE papers to A*
– Familiarity with Edexcel, AQA, OCR and Educas exam boards
I enjoy working with students of all ages / abilities and have recently been engaged by a local primary school to work with Year 6 pupils. One of the students I worked closely with has now been offered a 95% bursary to attend The Grammar School at Leeds.
Full references and a current copy of my DRB check can be supplied.
I have worked with a number of adults and take pleasure in helping to achieve career goals.
Tutoring Approach:
I aim to build confidence, develop independent learning ability and exceed expectations. Leeds Maths and English Tutoring students progress a step at a time, moving on only after they have understood a topic. From exam technique, homework, one to one, school entrance exam to specialised subject … help is always available.
References:
"We are very happy with the work that Simon is doing for one of our pupils.
He is very engaging and has quickly developed a very positive relationship.
His work is always well planned and very quickly we are seeing the impact of Simon's work.
I would highly recommend Simon to school's and parent's with bright children who they want to support." Martin – Headteacher (Secondary Entrance Exams)
"Simon has an excellent rapport with our 15 year old son who thinks he knows more than all his teachers at his school. Simon is empathetic and polite and always punctual. He has a good sense of humour and we often hear him and our son laughing which is unusual for a grumpy teenager. He seems to have a good understanding in the subjects he tutors and puts his message across succinctly with great patience. I have no hesitation in recommending him." David – Dad
"Very personable, will be using" Kevin – Dad
"We are finding Simon excellent! My son is enthusiastic towards his Maths again, and is really working hard with his English. There's enough work to keep him on his toes, but not too much to leave him without a life. He provides useful titbits that make the lessons fun, engaging the child in his area of interest and using that interest as a tool or illustration for the learning process. I will not hesitate to recommend him." Uzoechi – Mum
"After just three lessons with Simon my daughters now talk confidently about maths and tackle their homework with pleasure. Simon's initial assessment of them proved invaluable in that he was able to quickly highlight any gaps and these are now being addressed. Simon has also given us advice on how we can further imbed their learning. Simon is reliable, professional and polite… my daughters really enjoy being taught by him, and it's lovely to hear them so engaged in what they're doing. Worth every penny!" Diane – Mum
Leeds Maths and English Tutoring is mainly based North Leeds including Bramhope, Cookridge, West Park, Horsforth, Alwoodley, Moortown, Roundhay, LS6, LS16, LS17, LS18 areas. Although we can support students online, everywhere and anytime!
This channel is to help with your math studies through school, college and university. Real maths, tips, resources, videos, word problems, numeracy, arithmetic, games, BIG questions, past papers are all either on the channel or the 3 minute maths website. There's great playlists for maths, math, GCSE, addition, subtraction, takeaway, multiplication, multiply, divide, division, SAT, SATS, GCSE, Year 7, Year 8, Year 9, Year 10, Year 11, key stage, arithmetic, calculate, decimals, calculation, fast maths, easy maths tricks, fast maths, STEM and many of the algebra and algebraic functions.
The algebra playlists include factorising, multiplying out brackets, solving, graphing and calculating values of 'x' and 'y.' There's some excellent videos on fractions, mean, median, mode, indices, sectors, circle theorem, pythagoras, quadratic equations, estimation skills, decimals and equations of straight lines that I hope will be useful.