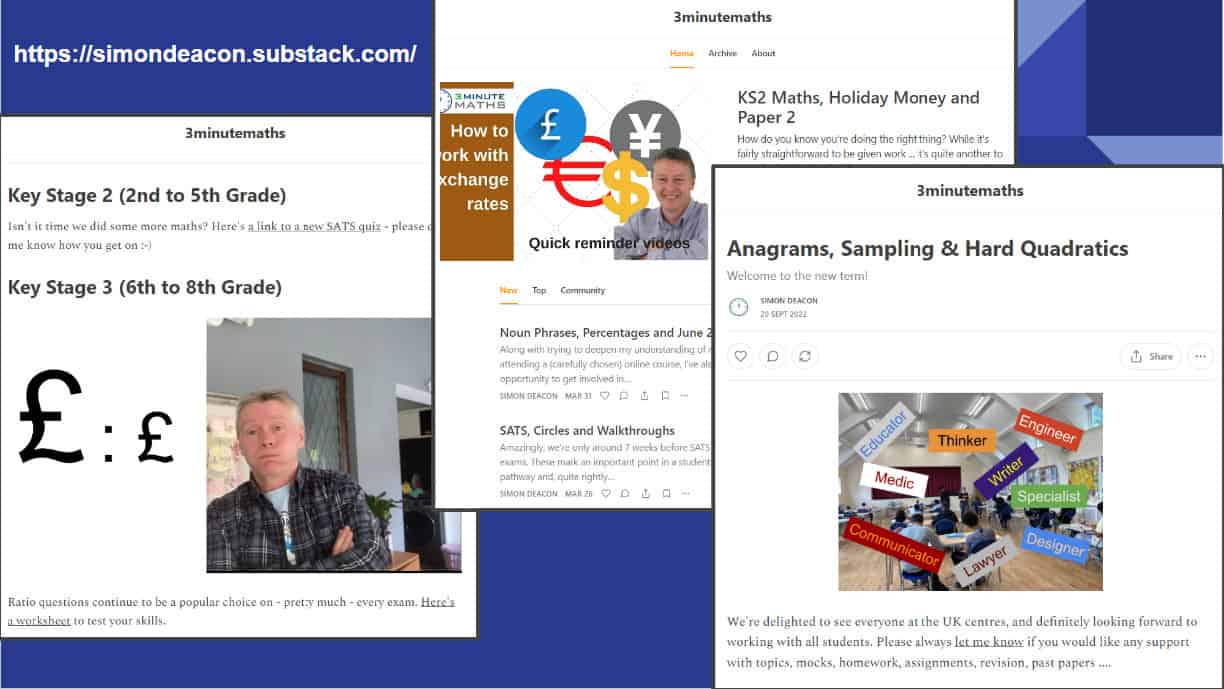 3minutemaths.co.uk is full of reminder videos, designed to give you a quick prompt to help with your math studies through school, college and university. There's real maths, tips, resources, videos, word problems, numeracy, arithmetic, and past papers by topic (very popular). We're working hard to bring you easy to understand and relevant content – any thoughts, ideas or requests – please contact me here.
Join our newsletter to receive a weekly update of new posts, thoughts and ideas. Here's the latest – hope you enjoy!
Synonyms, Sports & Walkthroughs
KS2 Maths, Holiday Money and Paper 2
Noun Phrases, Percentages and June 2019 paper 1
SATS, Circles and Walkthroughs
Punctuation is? fun!, Best Value and Big Numbers
Reasoning, characters and a calculator test
… and many more coming soon.
Actually, there's quite a few that have been sent – join the newsletter to receive your copy 6.00pm every Tuesday!