You use algebraic fractions all the time…. even without meaning to!
This series of 3 minute math is designed as a quick reminder for some of the main topics. I hope they help to provide a focus and a way forward. If you need any more detail please search the site or contact me – always pleased to answer any questions!
All the very best with your studies.
OK, where are algebraic fractions used?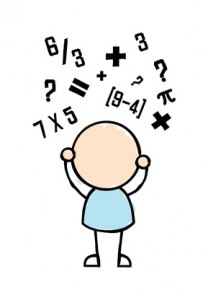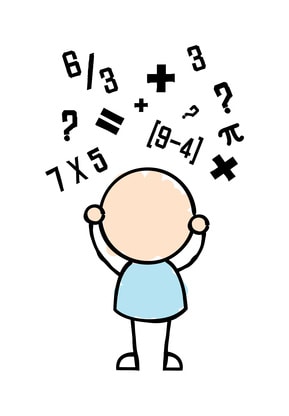 Algebra is used very frequently in our daily lives. An example might be shopping … you buy 12 items and each bag will only hold 5 items. How many bags do you need?
I'm sure you'll have worked out 3 bags:
= 2.4 bags or 3 whole bags
This has really used the algebraic fraction
where
a = Number of items purchased = 12 items
b = Capacity of a single shopping bag = 5 items/bag
This will allow us to calculate how many bags for any number of items. 'a' and 'b' are general terms and we can use them to calculate any number. It's not really that important when you're on a weekly shop (!) – but it could be for the supermarket when they order the bags, or the manufacturer when they are calculating sizes.
Algebra is mainly to do with quantities and scalability. It allows us to create a formula that applies to any situation.
Video Transcript
"Welcome to 3 Minute Maths. In this video, we're going to be looking at algebra fractions. These come up a lot in fairly high level, GCSE or equivalent type questions and they're usually A or A*. The way they will be written will be something like:
Simplify
divided by
.
When you first look at these, it can look a little bit intimidating but actually, if you break it down into its component parts, it's not too bad.
The main thing with these that you need to remember is that, in keeping with every fraction, whatever you do to the top of the fraction, you've got to do to the bottom as well. So, if you divide the top by something, you've got to divide the bottom by that same something.
Just as a very brief example, let's say you've got
. This can be simplified by dividing the top and bottom by 2. So, if I divide 4 by 2, I get 2. And, if I divide the bottom by 2, I get 3. It's a little bit easier to deal with
than it is to deal with
.
You're going to use the same principle with
but the first thing we're going to do is look at the top bit, which is called the numerator. The main thing to remember or look at is the top. This particular one is a 'difference of two squares.' So, if I factorize that, it's going to be
. (If that's not quite clear to you then maybe you need to have a look at one of the other videos; there is a video on the difference of two squares.)
If you multiple
back you'll see that it actually does work out to be
.
I'm going to do a very similar thing to the expression on the bottom. The way
will factor out will be
And again, I can work that backwards if I want. I'll just to that very briefly: x times x will be x squared, 2x and 5x is 7x, and 5×2 is 10.
In the same way that we've done with
, where we divided through by 2, what I'm going to do is divide the top and bottom by x+5. If I divide the top and bottom by x+5, then x+5 will cancel out. So, the simplification of
will be
.
I hope that's been helpful. Please have a look at the other videos and comment below. And, I'll put some explanation into the description. I'll look forward to seeing you inside the next three minutes."
Visit our store for brilliant toys and games for all ages and abilities. Whether shopping for a birthday or to help your child with fractions and decimals, there's sure to be a great gift in the Maths Wrap store. Ideal fun toys and games to give your child a great head start !
Shop with confidence – powered by Amazon.

Watch the video on YouTube – Simplifying Algebraic Fractions
Related Posts via Categories