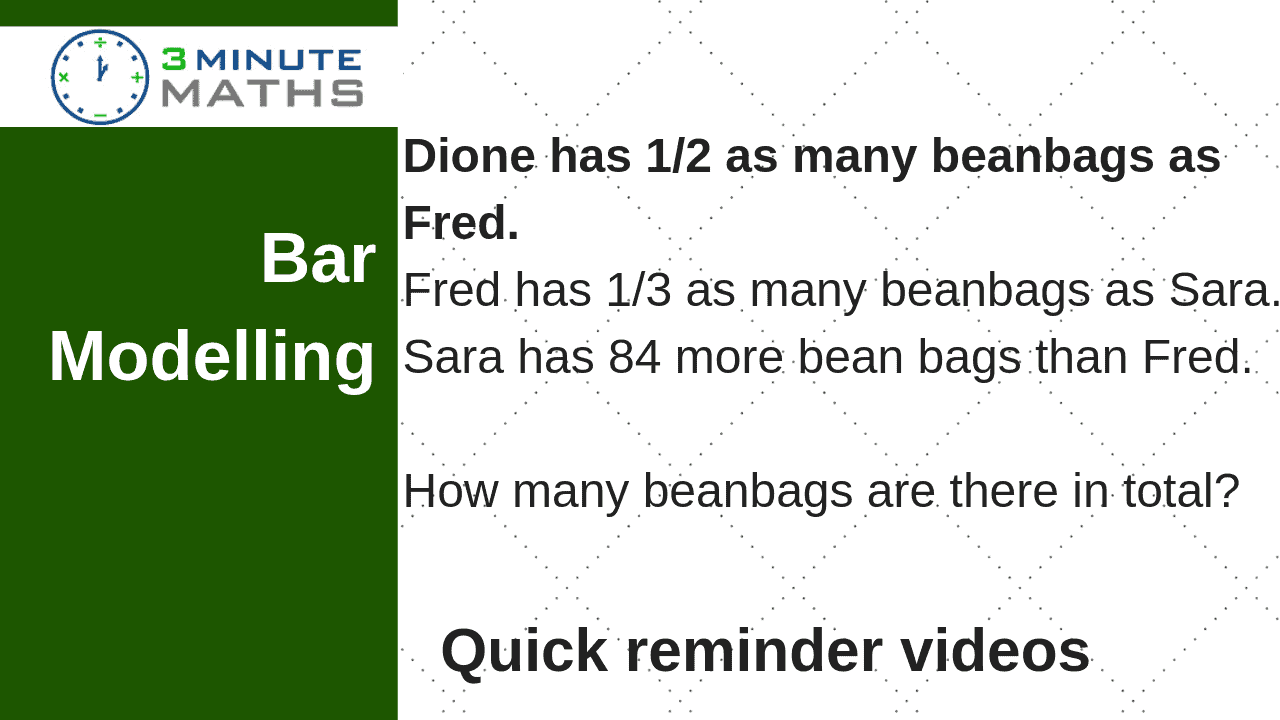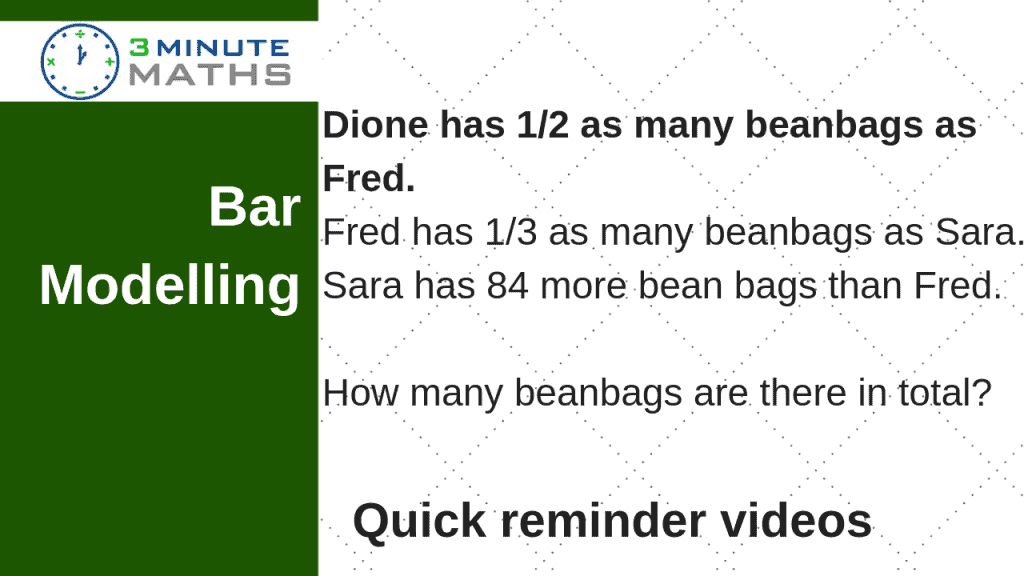 A bar modelling question year 6 – is really just a way of encouraging students to create a pictorial representation … to help with understanding. It's probably little more than the way we were taught a few generations ago, but has undergone a resurgence in recent years.
A bar modelling question isn't a method of calculation – only an aid to deciding on how to progress to the next stage. They have been popularised, through the Singapore maths programme, and can be helpful in gathering thoughts.
The only issue is perhaps the sometimes tortuous  use of English. It seems that some of the questions are made more difficult to illustrate 'bar modelling' – rather than encourage the student to think clearly. A good example might be the bar modelling question in this video. Particularly the second line:
Dione has 1/2 as many beanbags as Fred.
Fred has 1/3 as many beanbags as Sara.
Sara has 84 more bean bags than Fred.
How many beanbags are there in total?
You might not agree. But I'd be inclined to suggest that this is an 'extension' piece of work, rather than aimed at the whole cohort.
Either way, at this stage 'bar modelling' is here to stay (at least until the next cycle).
Any thoughts or comments, please post below.
Watch on YouTube
Bar Modelling – Year 6 Beanbags Question
Here's a link through to Jenny has a tin of biscuits – a bar modelling question along similar lines.
I hope the videos help and all very best with your SAT's. If you have been helped I'd be very grateful if you could add a comment either to the end of this post, or on the YouTube channel. Every comment helps to keep the site near the top of the search results …. although, more importantly, your comment might encourage other students.