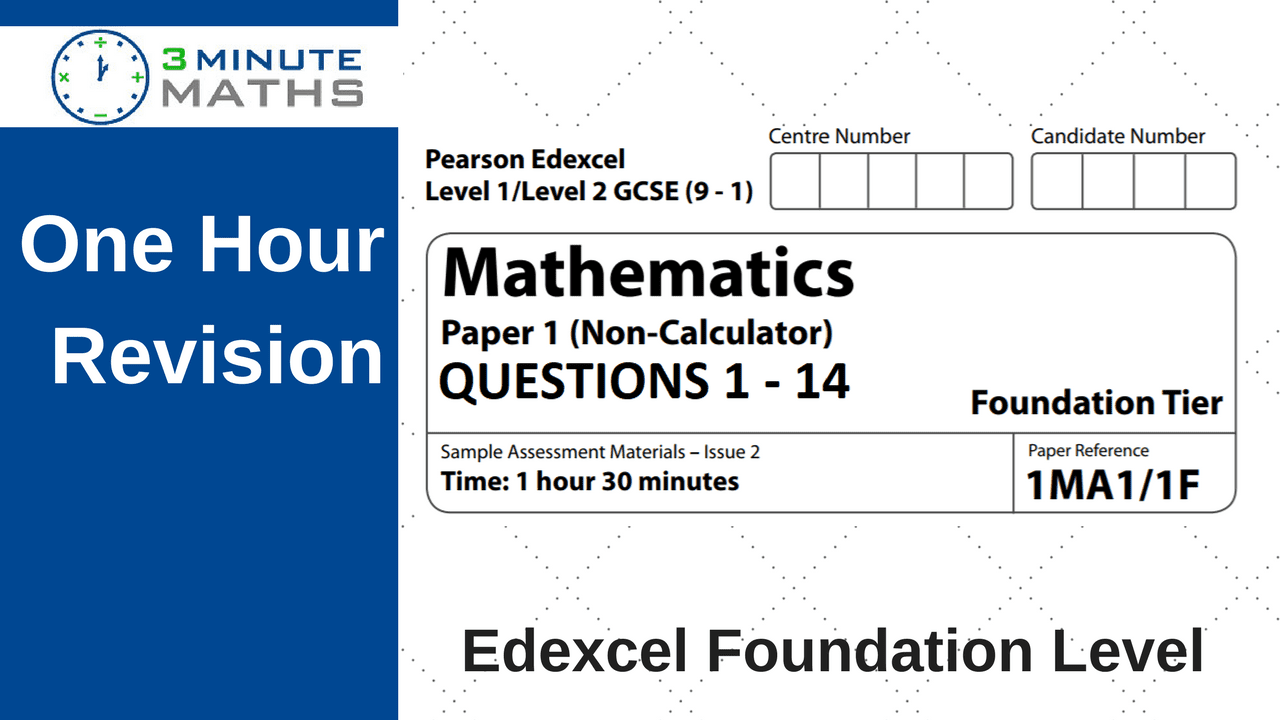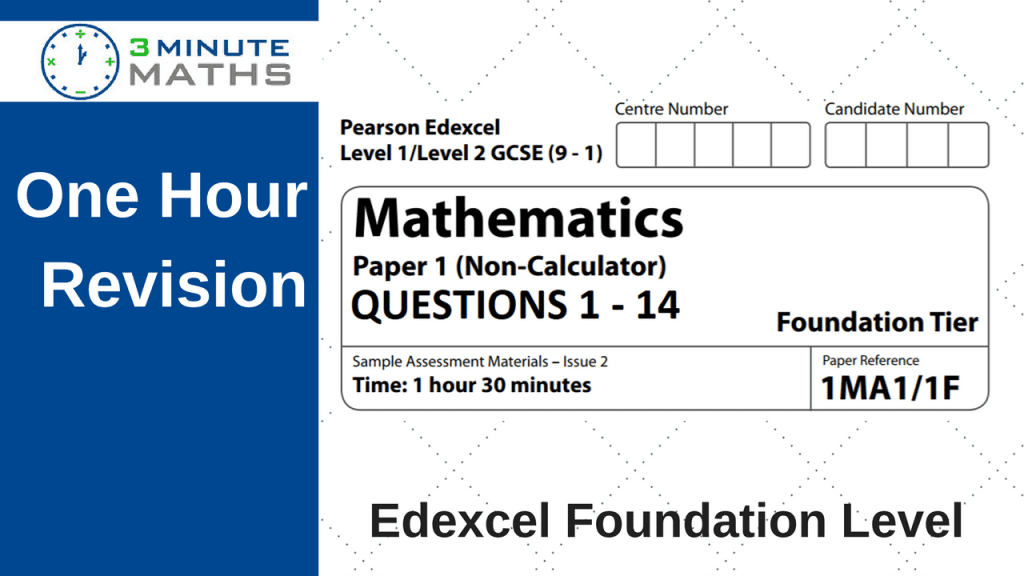 This is the first post that deals with the Edexcel maths – Foundation Paper 1 – and it's very tempting to just watch the videos through. Particularly as it might give the impression of revising ….
STOP!
You really need to download the papers first.
Try to work through each of the questions.
And then compare your answers.
Here's a link to the Edexcel GCSE paper: Edexcel Foundation paper 1 non calculator
Here's a link to the hand written worked answers: EDEXCEL Sample Foundation 1 WORKED ANSWERS
Here's a link to the mark scheme: Edexcel Foundation paper 1 non calculator MARK SCHEME
Each video is around 20 minutes long and, by stopping, trying, starting and comparing, you should be able to achieve around an hours worth of focussed revision. It won't always be easy – but you'll feel a lot more in control by just trying the Edexcel maths foundation paper.
At the moment there's a lot to do, and it can seem overwhelming. Particularly if 'maths isn't your thing' it's very hard to be motivated, so:
Make every small step count
Remember small steps add up
Picture yourself studying
Find someone to work with
Stop after one hour. Feel good.
We're all supporting you. Don't think that nobody cares, because I do.
Otherwise I wouldn't be making these videos.
Here's a table of the topics that the videos cover and please do add a comment below, or on the YouTube channel, if there is anything that you're not sure of. I'll always try to help.
Questions 1 - 14
- ordering numbers
- decimals to fractions
- odd numbers
- factors
- short division
- probability on a number line
- hourly rates of pay
- percentages
- ratio
- number combinations
- patterns
- estimation
- pie charts
Questions 15 - 23
- area
- fractions
- frequency tree
- solving for x
- percentages
- multiplying decimals
- expanding quadratics
- finding angles
Questions 24 - 27
- speed / distance / time
- ratio
- 3D drawing
- stratified sampling
Questions 28 - 30
- angles in a parallelogram
- rotations
- subtracting vectors
If you need any more support please do talk to your teacher, search the YouTube channel or search this site. The main thing is to ask. And then ask again. Then ask just to make sure.
You can do it!
Watch on YouTube
Edexcel Foundation paper 1 non calculator – questions 1 – 14
Edexcel Foundation paper 1 non calculator – questions 15 – 23
Edexcel Foundation paper 1 non calculator – questions 24 – 27
Edexcel Foundation paper 1 non calculator – questions 28 – 30