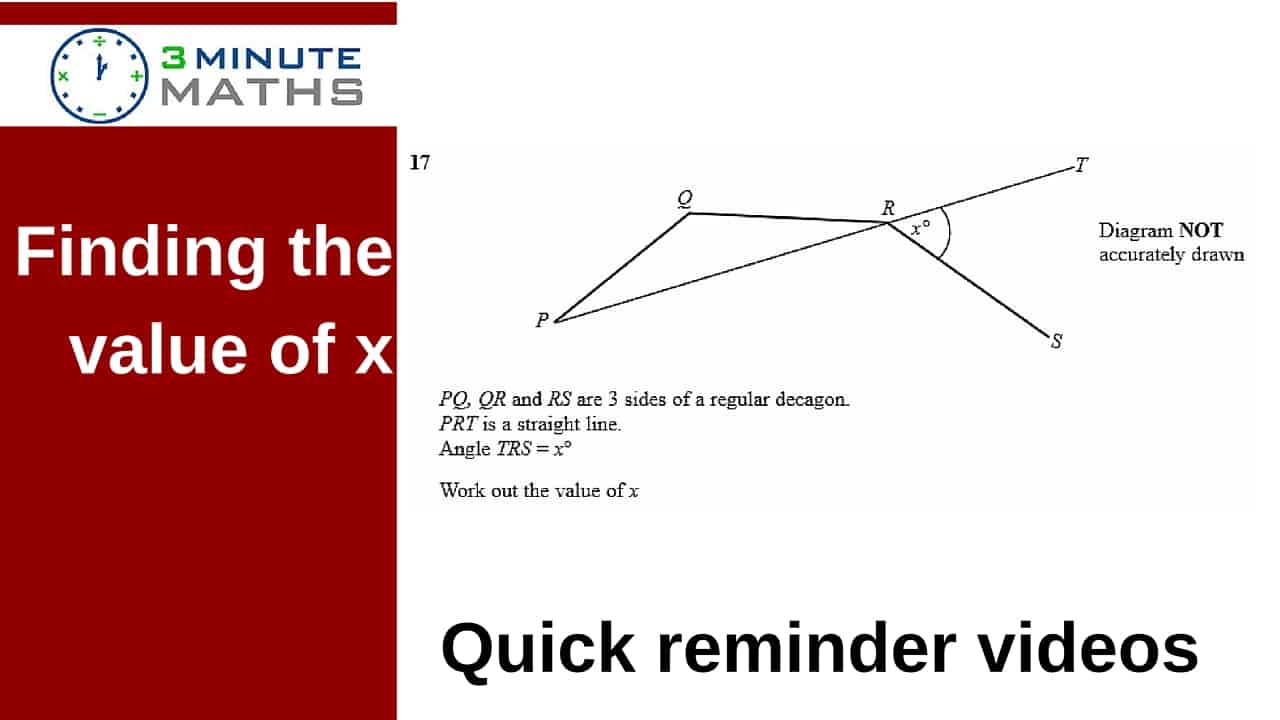 Here's a few videos on finding a missing angle, that I hope might be useful. They are becoming a little more popular on GCSE mathematics as you need to demonstrate a clear, logical method. The questions aren't always that straightforward and here's some practice questions to try, before watching the videos:
Download the finding the missing angle quick test questions here.
Top Tips!
finding a missing angle questions usually involve triangles, regular polygons or circles
it's usually a two / three step process and you might need to remember:

180º on a straight line
360º at a point (or a circle)
circle theorems – particularly angles at the centre are double the angle at the circumference
alternate, corresponding angle rules
try to work through logically and add additional sketches as required
show any calculations

check whether your answer makes sense!
If you'd like to ask for any more detail, or you're not sure about anything, please do ask a question in the comments section.
All best with your studies
Watch on YouTube
How to find the missing angle – decagon question GCSE level 4  
How to find the missing angle in a circle – GCSE question level 4  
How to calculate a missing angle – hexagon square GCSE level 4