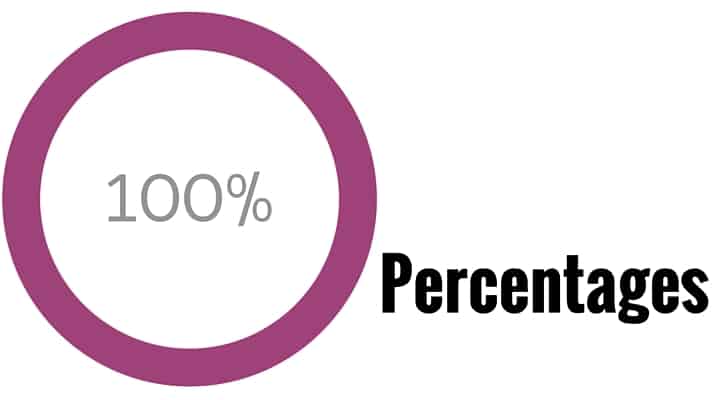 Here's a series of GCSE percentage questions that I'm working through from the practice questions post . I hope that you've been able to work through without any problems!
Here's also the worked answers.
If you'd like to ask for any more detail, or you're not sure about anything, please do ask a question in the comments section. I'll let you know as soon as I've posted an answer.
The main things to remember when working with GCSE percentage questions are:
'Per cent' means 'of 100' so 32% can be written as 32/100 – this can make it much easier to deal with some questions
To find a percentage increase or decrease the formula is 'difference / original' – this will give you a fraction that you can multiply by 100 ('of 100') to get the percentage.
There's examples of both types of GCSE percentage questions in the videos.
All very best with your studies.
Percentage questions 1-9

Percentage questions 10 – 17

Watch these videos on YouTube:
How to work with percentages – actual exam questions 1 – 9 
How to work with percentages – actual exam questions 10 -17