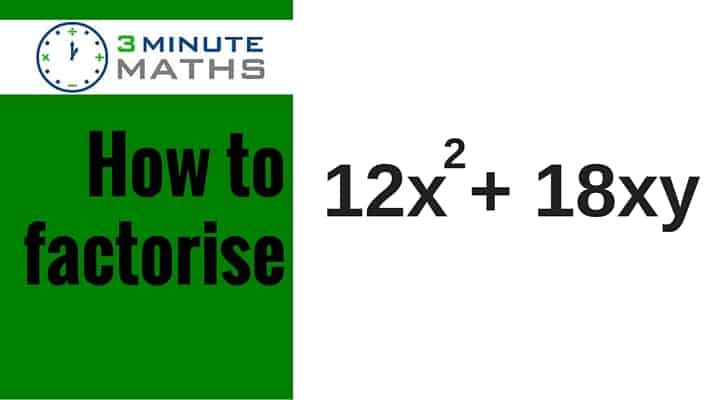 Here's a few videos on how to factorise equations containing algebra terms, that I hope might be useful. They are usually fairly popular on GCSE mathematics and appear on most papers – either as a plain expansion, or used to solve an equation. The questions can be either relatively straightforward …. or fairly complex!
Top Tips!
You need to remember that to factorise equations there might be a number of different solutions:

Trail and error – this usually involves thinking about 'what numbers multiply together to make the last term, and then add together to make the middle term.' They're usually around level 4.
The cross method – isn't as popular as it used to be … but still useful to be aware of
Completing the square – this is a little more complex and involves putting the equation into a different form
Quadratic formula – is something that you need to learn

It's very important to 'gather the like terms' at the end to ensure your solution is presented correctly
If you'd like to ask for any more detail, or you're not sure about anything, please do ask a question in the comments section.
All best with your studies
Watch on YouTube
How to factorise algebra formulas – higher GCSE cross method 
How to factorise algebra formulas – foundation level
How to expand brackets containing algebraic terms