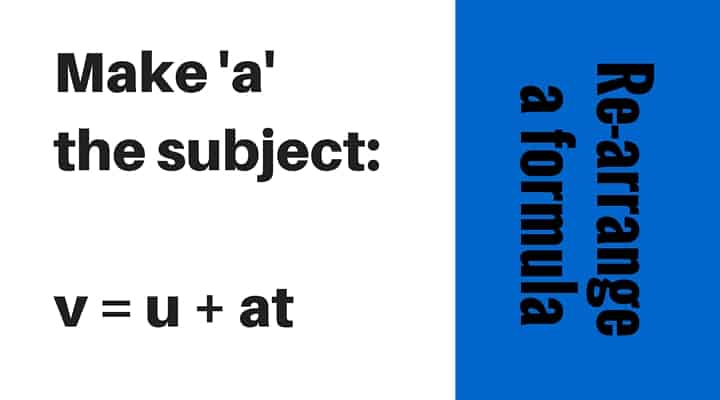 GCSE mathematics questions on how to rearrange the subject of a formula appear on many exam papers and you can download the questions from here. They can be a little challenging and please do practice all of the problems; I'll post the answers very soon.
The main things to remember when trying to rearrange the subject of the formula are:
– Work down the page and remember to balance everything around the equals sign
– 'Do the opposite' so, if a term is multiplied, you need to divide … if added, you need to subtract
– Whatever you do to one side .. you need to do to the other.
– It's very useful to leave plenty of space and show all your working
– Don't rely on mental arithmetic (unless you're very confident)
If you'd like to ask for any more detail, or you're not sure about anything, please do ask a question in the comments section.
All best with your studies 🙂
Watch on YouTube:
How to rearrange an algebra formula with a different subject 
How to rearrange a formula to change the subject
How to rearrange a formula with factorising
How to rearrange an algebra formula to change the subject 
Rearrange algebra formula to make n the subject – GCSE Question