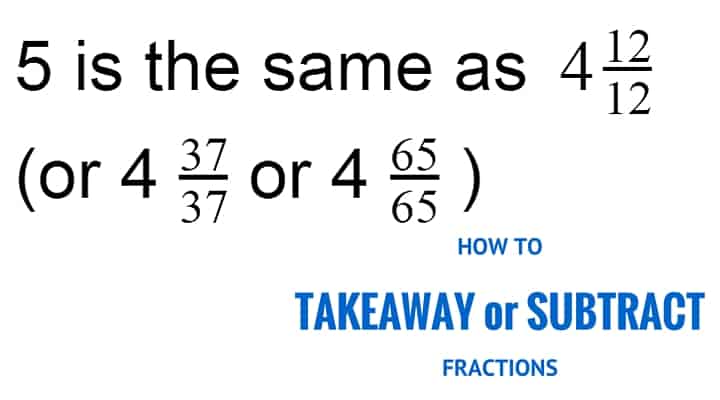 Takeaway subtract fractions questions appear on many exam papers throughout primary and high school.
This particular question deals with: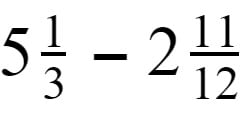 The main things to remember when working with takeaway or subtract fractions questions are:
The bottom numbers 'the denominators' need to be the same (in this question they are both 12)
Takeaway the numbers … and then the fractions
If you can't – use a conversion so:

or anything else to make your calculation easier
Always simplify your answer
If you'd like to ask for any more detail, or you're not sure about anything, please do ask a question in the comments section. I'll let you know as soon as I've posted an answer.
All very best with your studies.
Watch this video on YouTube
How to subtract or takeaway difficult fractions 🙂 
There's also a playlist on working with fractions, that might be useful