Good arithmetic is the foundation of numeracy skills and learning how to work out percentages is an important foundational skill. Learn these, practice them and always keep to the same methods!
There are 6 main numeracy skills that will help with your maths. Click here to read more.
Click here to visit addition skills , subtraction skills , division skills , fraction skills, decimal skills videos.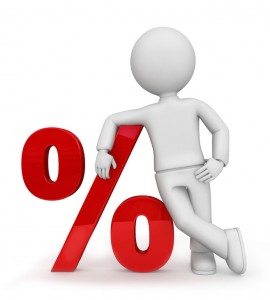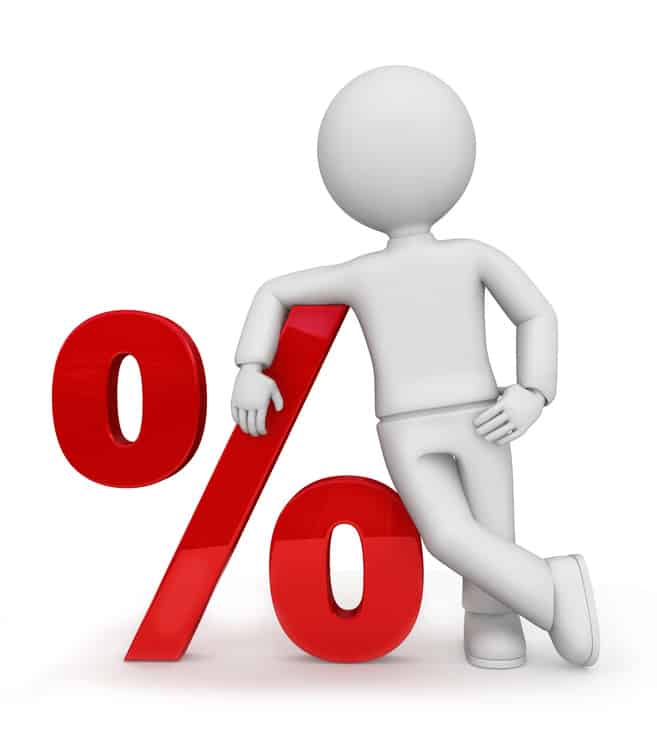 Percentages are a very important part of our everyday lives and are easier to compare than fractions. They also sound a lot better – would you rather have 30% discount or 3/10 ths? – they're both the same, although we are much more used to talking about a percentage discount.
Percentages are just another form of expressing a fraction.  A percent always uses the same denominator (100) and therefore can be used to compare results or observe a trend. Exam grades would be less meaningful if they were given as 12/15 or 17/20.
It's really important to learn about percentages. Just imagine how many times we encounter them in real life:
Statistics – 56% of people said that …
Shopping – 50% off !, discounts, giving a tip
Finance – Annual Percentage Rate, mortgage, loan and investment rates
Business, economics and government – tax, employment, inflation
.. and many more examples
How to work out percentages of whole numbers using fractions
How to work out percentages of whole numbers by using 10%
How to express a fraction as a percentage – exam question
How to work out percentage change exam question
Related Posts via Categories