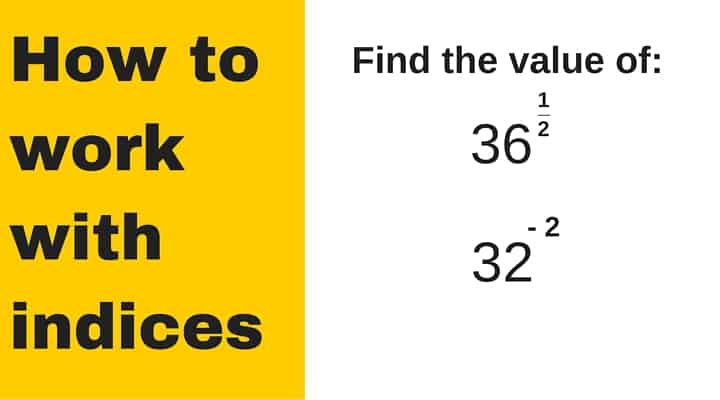 GCSE mathematics questions on how to work with indices appear on many exam papers and you can download the questions from here. They can be a little challenging and please do practice all of the problems – I'll arrange a link to the answers very soon 🙂
The main things to remember when you are asked how to work with indices are:
– Learn the basic concepts – for instance 36 to the power of a half is the same as square root of 36
– Work logically through each problem, although don't spend too much time as they tend to be only 1 or 2 marks.
If you'd like to ask for any more detail, or you're not sure about anything, please do ask a question in the comments section.
All best with your studies 🙂
Watch on YouTube:
How to work with indices – GCSE maths practice questions 1 & 2
How to work with index notation – GCSE exam questions 5 & 6