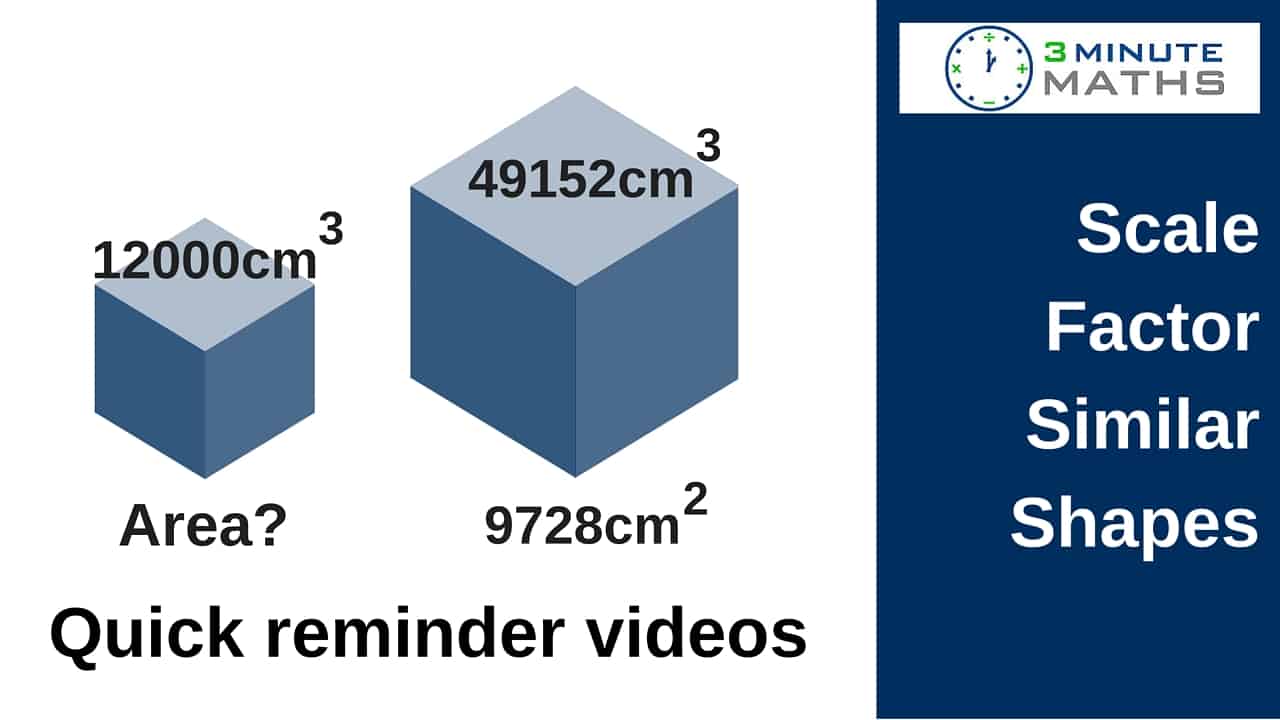 Here's a few videos on how to work with scale factors, that I hope might be useful. They are becoming a little more popular on GCSE mathematics as you need to demonstrate a clear, logical method. However the questions can a be a little tricky:
You need to remember that the scale factor is usually calculated as a linear measurement
Once you have calculated the scale factor – usually called 'k' – you might need to square or cube to answer the question
Make sure that you're answer seems right … is the new area smaller? bigger? It can be quite easy to work out the value of k incorrectly.
If the answer doesn't seem right revisit your calculation to find out k – and swap the numbers around.
If you'd like to ask for any more detail, or you're not sure about anything, please do ask a question in the comments section.
All best with your studies
Watch on YouTube
How to work with scale factor – volume of mathematically similar shapes  
How to work with scale factor – mass of mathematically similar shapes  
How to work with scale factor – area of mathematically similar shapes