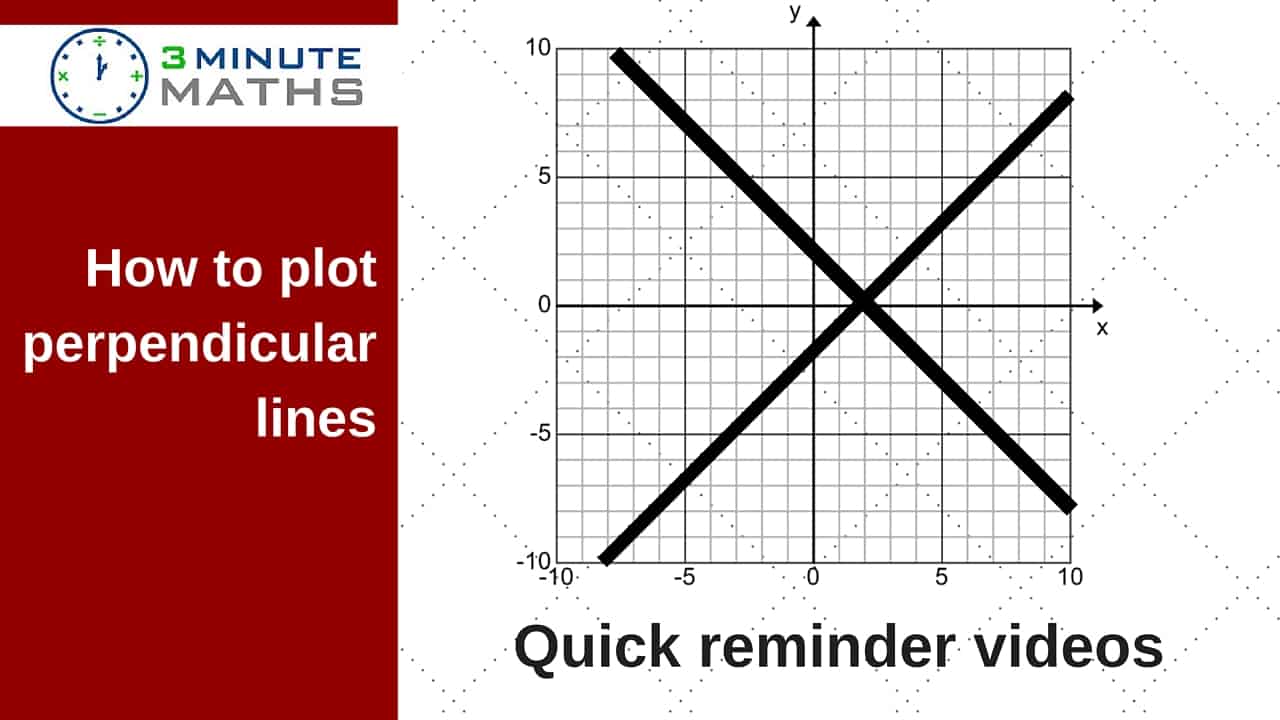 Perpendicular lines on a graph …
are one of those questions that come up fairly infrequently, although it can be an easy few marks if you remember how to plot them. Parallel lines tend to be more popular so I've included both types of questions in the videos below.
Top Tips!
● Draw accurately and use a table to work out the points you need
● Parallel lines have the same gradient
● Perpendicular lines are the 'negative reciprocal'
● Some teachers say this means that 'their product is equal to ­1' ­ this is also true, it just means that when you multiply the gradients together you'll get ­1. An example would be ­2 x 1⁄2 = ­1 or 4 x ­1⁄4 = ­1
● If you know a coordinate on a straight line you can use it to work out the c intercept (where it crosses the y axis).
If you'd like to ask for any more detail, or you're not sure about anything, please do ask a question in the comments section.
All best with your studies
Watch on YouTube
Perpendicular to line y = 2x + 6 on a graph – GCSE maths level 6 
Parallel and perpendicular line on graph – GCSE maths level 5
Parallel line to y = 4x – 5 on a graph – GCSE maths level 5
Parallel line to y = 3x – 2 passing through (0,4) on a graph – GCSE level 4
Perpendicular line to y = 2x – 5 on a graph – GCSE level 6
Here's some handwritten notes that might be useful: