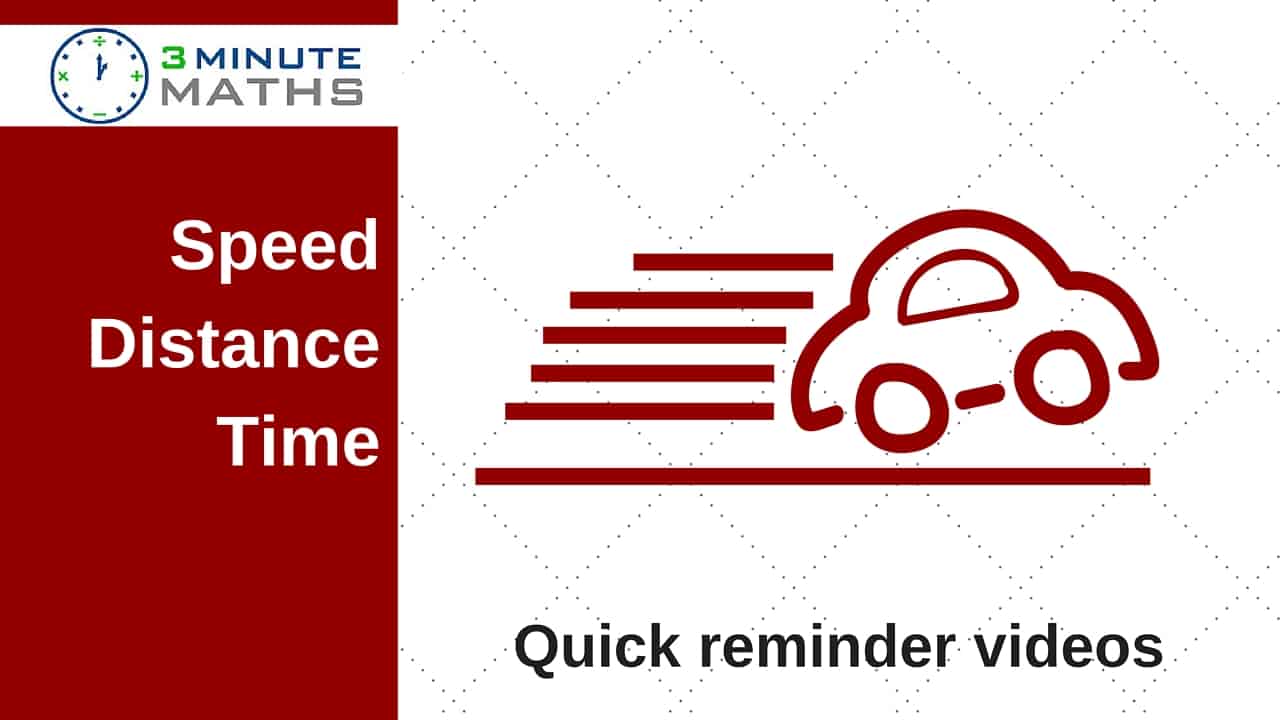 Speed Distance Time
These questions are very popular on GCSE maths papers, particularly foundation level, as they are 'functional' or 'real life.' Most of the problems deal with train or car journeys and might involve a stop half way through – usually something along the lines of a trip to see a friend, lunch and then a drive home. Typical questions involve working out the arrival time or the speed.
Some of the videos below deal with comparing journeys and my favourite is 'whether someone broke the French motorway speed limit.' (video two).
You might also be asked to plot a graph or, at least, read some information from it.
Top Tips!
If you can't remember the triangle, think about km (which is a distance) / h (a measurement of time) …. So, speed = distance / time
You need to make sure all the units are the same (a favourite examiners trick is to mix them up)
There's 1000m in a km
There's 8 km in a 5 miles
Most questions deal with comparisons ­ (fastest race etc.)
Draw the question!! It'll help to see the problem
Make sure you 'sanity check' your answer … it'll take longer than 60 minutes to travel 500 km (unless you're on the space shuttle :­) )
If you'd like to ask for any more detail, or you're not sure about anything, please do ask a question in the comments section.
All best with your studies.
Watch on YouTube
Distance Time – 250km in 2 hours 40 mins GCSE mid-level
Distance Time – above the speed limit? GCSE mid-level question
Distance Time – comparing 100m and 200m race GCSE mid-level
Distance Time – average speed mid-level GCSE maths question
Distance Time – distance from Sun to Earth GCSE mid-level question