The cosine rule is a favourite exam question and deals with calculating an angle or a length in any triangle. The questions tend to be on calculator exam papers as you'll be working with fractions, squares and the cosine of an angle.
Top tips!
Make sure you use the 'inclusive angle' ie. you'll need two sides and the angle in the middle
Always label accurately with capital letters for angles and small case for sides
Don't be tempted to plug all the information into your calculator – it's better to calculate a little at a time
Here's a picture of my notes on the cosine rule video that might help: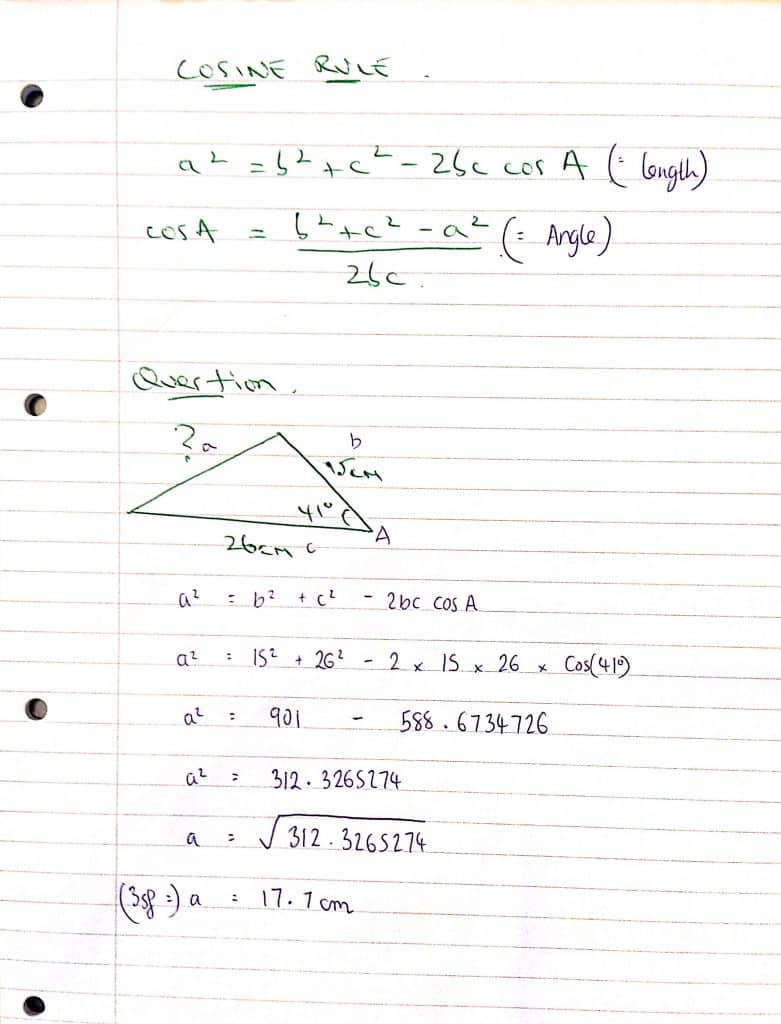 Watch videos on YouTube:
How to work with the rule – intro 
How to work with the rule – exam question angle in triangle
How to work with the rule – exam question length of side 
These types of algebraic fractions questions appear in all the main examination boards, including Edexcel, AQA and OCR. They are popular and, once you have the basic principles, fairly similar. Please do stop the video, try the question and compare your solution!
Here's some additional posts if you would like more detail, and practice questions.
Edexcel GCSE maths June 2018 paper 3 (Q17)