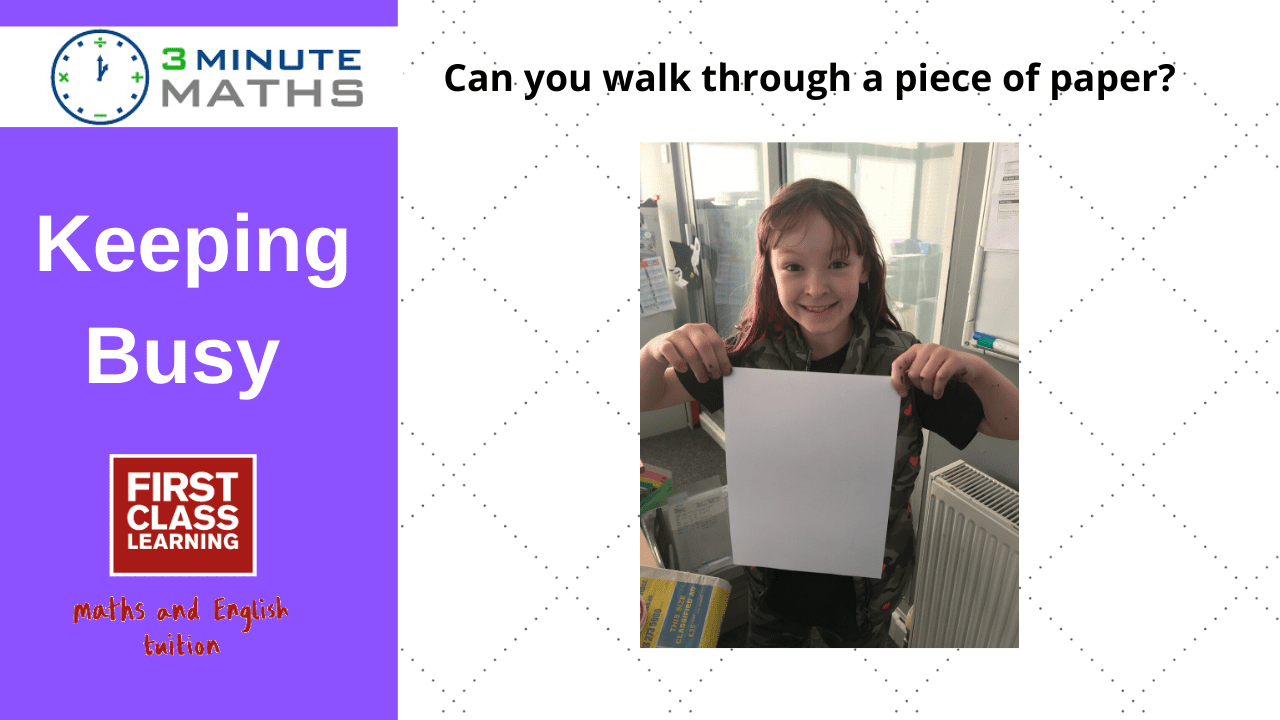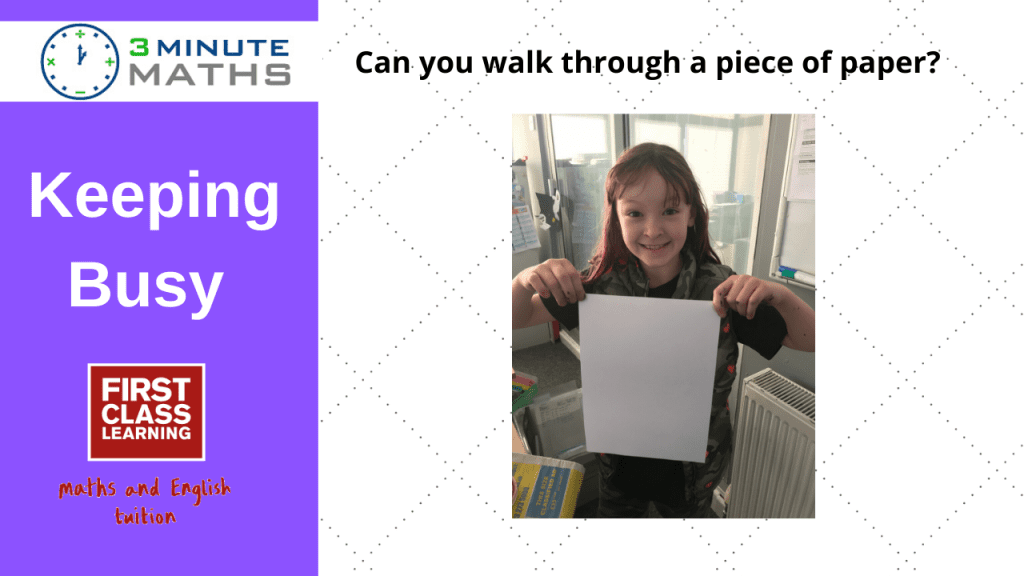 Here's a great idea to try … can you walk through a piece of paper?
It's all about how you cut the hole, and this clever mathematical trick creates a giant loop out of a single sheet. It's a fantastic way of impressing family and friends – and all you need is a piece of paper, a pair of scissors, and maybe a little practice!
Take a single A4 piece of paper
Fold in half (longways)
Fold in quarters
Fold into eighths
When you open to the longways half fold, there are 8 equal folded rectangles
From the fold side, cut along to about 2cm from the edge
Cut along the fold of the next line until around 2cm from the fold
Keep going! You should have 7 cuts.
Open the whole page and cut along the centre.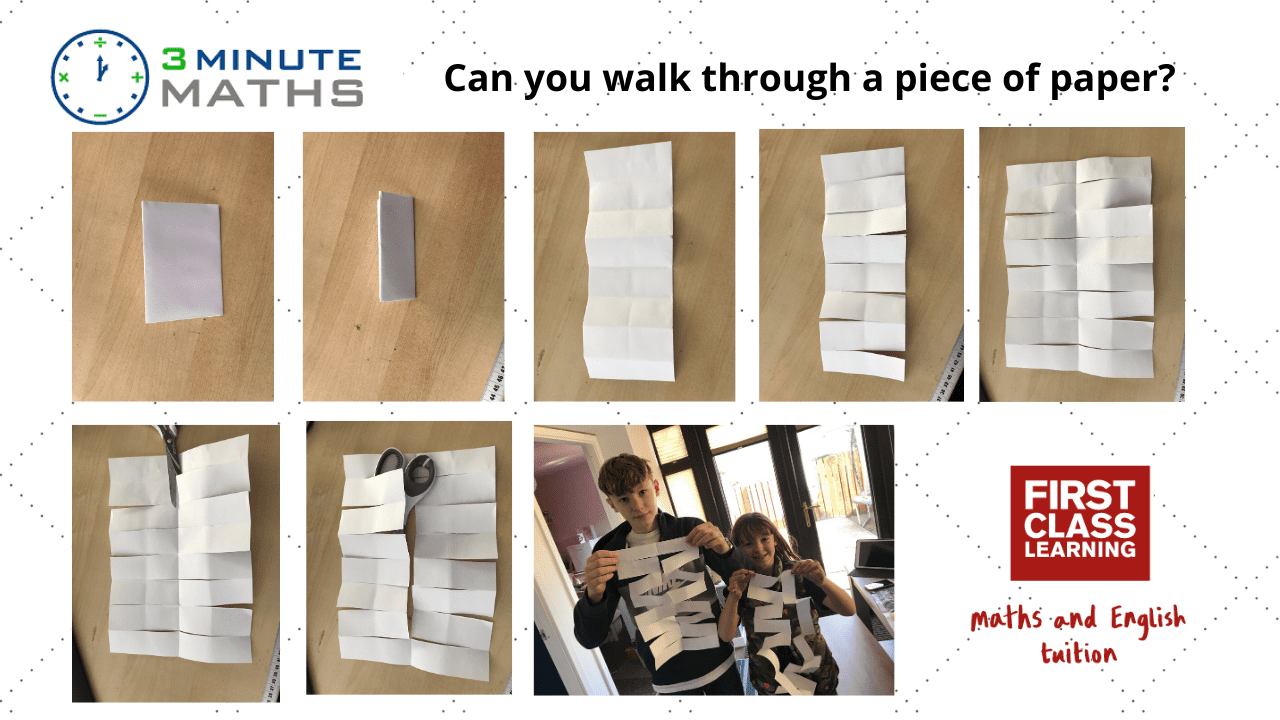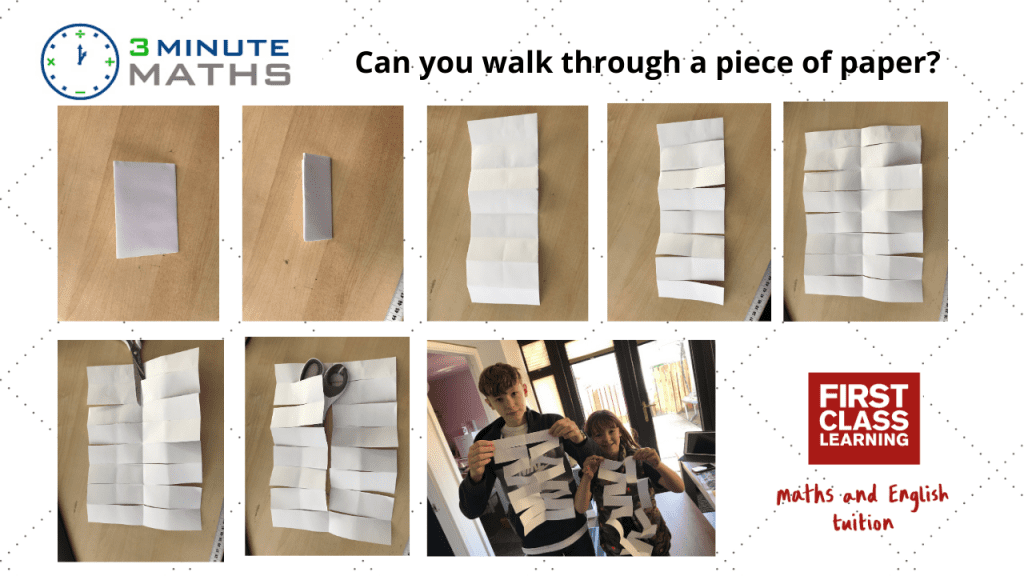 Voila! So now you know how to walk through a piece of paper!
Try for yourself … maybe using a small piece of card …. how small can you go? Rather than 8 rectangles, to make 7 cuts, could you try 16 rectangles? Is there another way of cutting?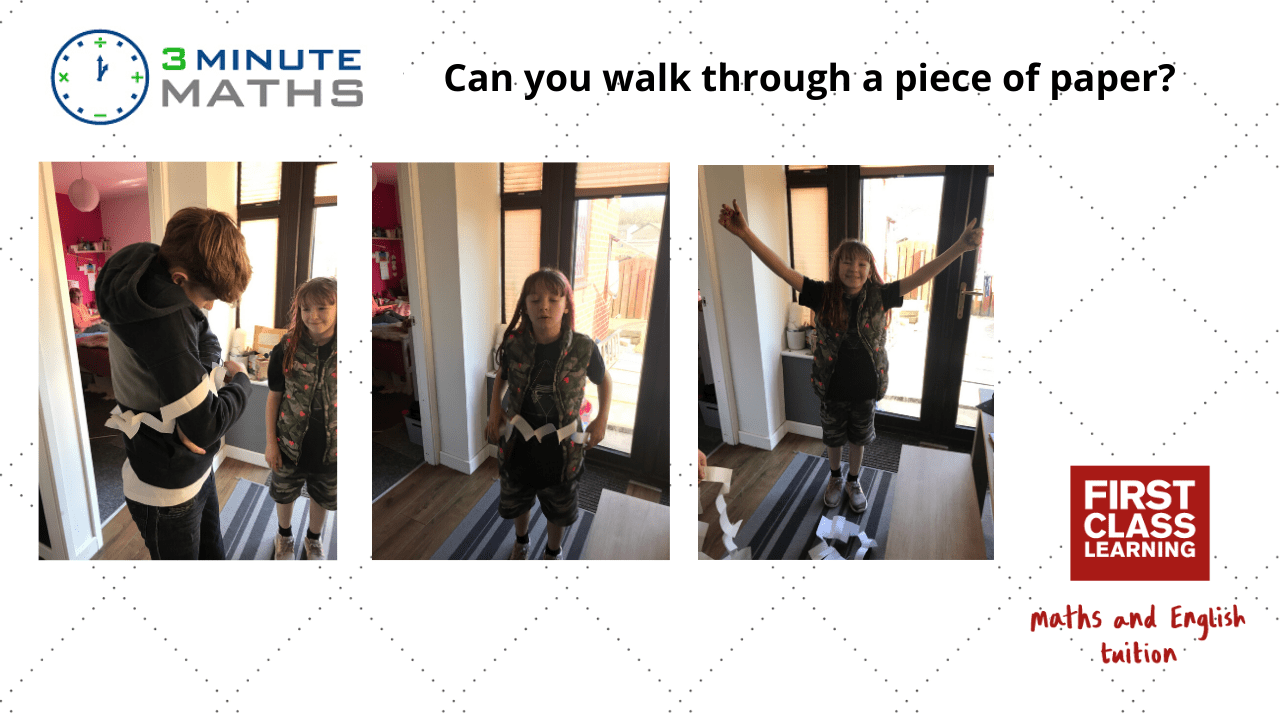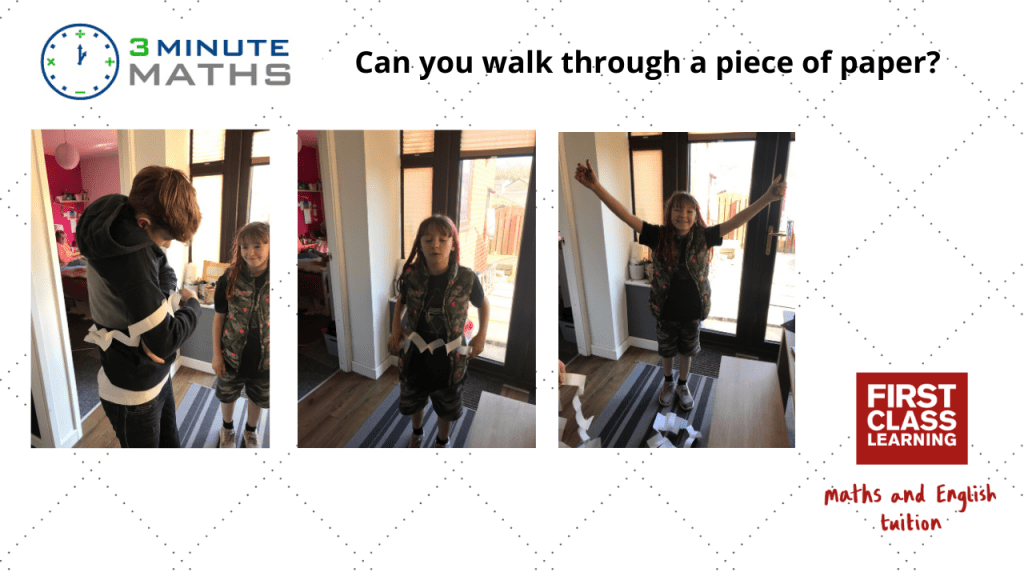 Want to try some arithmetic?
Here's a quick test to challenge you, and don't forget to complete your First Class Learning work!