What are the chances of reading a post on percentages?
This series of 3 minute math is designed as a quick reminder for some of the main topics. I hope they help to provide a focus and a way forward. If you need any more detail please search the site or contact me – always pleased to answer any questions!
All the very best with your studies.
Where do you find percentages?
See also percentage change.
The word  'percent' is derived from the Latin per centum meaning 'by the hundred'.  Although the percent sign evolved by a gradual change from the italian 'per cento,'  which means 'for a hundred.'  The 'per' was often just noted as a 'p' and eventually disappeared entirely. The 'cento' developed to two circles separated by a horizontal line. This eventually became the % we now use.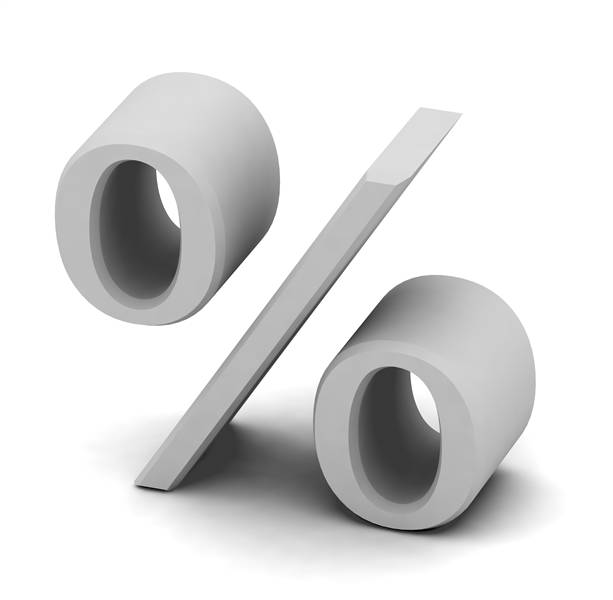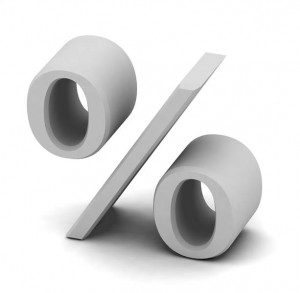 Percentages are used in many applications:
Statistics – 47% of people say…
Discount – 33% off!
Interest on a loan – 19.9% APR
Profit or Loss – a business might measure its success using a percentage
… and many more
Video Transcript
"Hi and welcome to Three Minute Math – this video is all about percentages.
Let's have a look at a percentage question:
16% of 12
The main thing to understand about percentages is that they are actually fractions.  So we can rewrite this question as:

– because 'percent' actually means one hundred)
'of' always means multiply and 'twelve' is twelve whole units
…but to make things a little easier for me I'm going to rewrite this as:

So now I have

x

which is:

I've left this fraction as it is because I can divide by one hundred by moving the decimal point.
So if  I move the decimal point two places (because there are two zeros) we have:
1.92 as a decimal …which is the answer to this question.
This time, I'm going to handle the same question but as a fraction.
So we have…

x

I've written this slightly differently because it allows me to reduce and make these numbers a little easier to deal with.
Now if I divide the 12 by 4, I now have 3. Then divide the 100 by 4, I now have 25.
This leaves me in a position where, although my numbers aren't great, they're okay because I can:
multiply 16 and 3 to give me 48.
Then 25 multiplied by 1 is 25.
The result is a top-heavy fraction:

converted to a mixed number is…1

(If you need to know how to perform the conversion to mixed numbers, check out some of the other videos in the playlist).
I'm now in a position where the direct equivalent to the decimal 1.92 is 1

. I can prove this by making the

into a decimal, by multiplying it by four.
The result of this is:

which is the same as 0.92.
So…
1.92 is the same as 1

.
I hope that's been okay and I look forward to seeing you inside the next three minutes."
Watch the video on YouTube – Working with Percentages