Percentage change is a useful way of describing a value over time.
This series of 3 minute math is designed as a quick reminder for some of the main topics. I hope they help to provide a focus and a way forward. If you need any more detail please search the site or contact me – always pleased to answer any questions!
All the very best with your studies.
Where is percentage change used?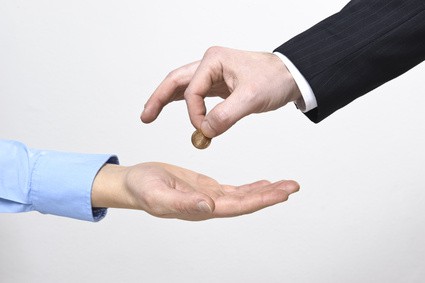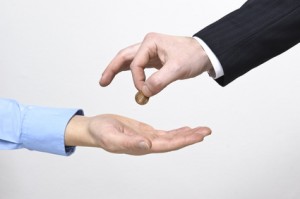 A percentage is just a number expressed as a fraction of 100. So 45% is the same as

.
There are many applications from shopping to describing a change in a measurement. 30% discount sounds a lot better than

– it seems much easier to visualise, even though it's exactly the same. Percentage change is used to describe the difference between the old value and the new one. See also working with percentages.
Video Transcript
"Hello and welcome to Three Minute Math and in this video we're talking about percentage change.
So in other words, if an item is priced at £60.00 and a few days later it's been reduced to £39.00, what is the percentage change?
Percentage change is all about the difference from the original.
The difference is between 60.00 and 39.00. If I subtract thirty-nine from sixty, I can see that the price has been reduced by £21.00.
The percentage change can be calculated by dividing 21.00 (difference) by 60.00 (original). This is 0.35 as a decimal or 35%.
So the percentage change in this question is 35%.
Let's look at another example:
£84.00 is reduced by 35%.  So here I need to calculate the new price after the reduction.
To do this I need to work out 35% of 84.00.
I can do this using fractions so…

x

As I've done before, I'm going to reduce these numbers to make them easier to deal with.
So 100 divided by 4 is 25, and 84 divided by 4 is 21
I'm also going to reduce this first fraction by 5 so now I have:

x

so the direct equivalent fraction is

I can calculate this further using short division so, how many lots of 5's are there in 147?
When I finish working this through I have 29.40.
which means that the reduction of 35% is the same value as £29.40.
This gives me a new price of £54.60.
I hope that's okay, please take a look at the other videos and I look forward to seeing you inside the next three minutes."
Watch this video on YouTube – 3 Minute Math – Percentage Change
You might also be interested in: