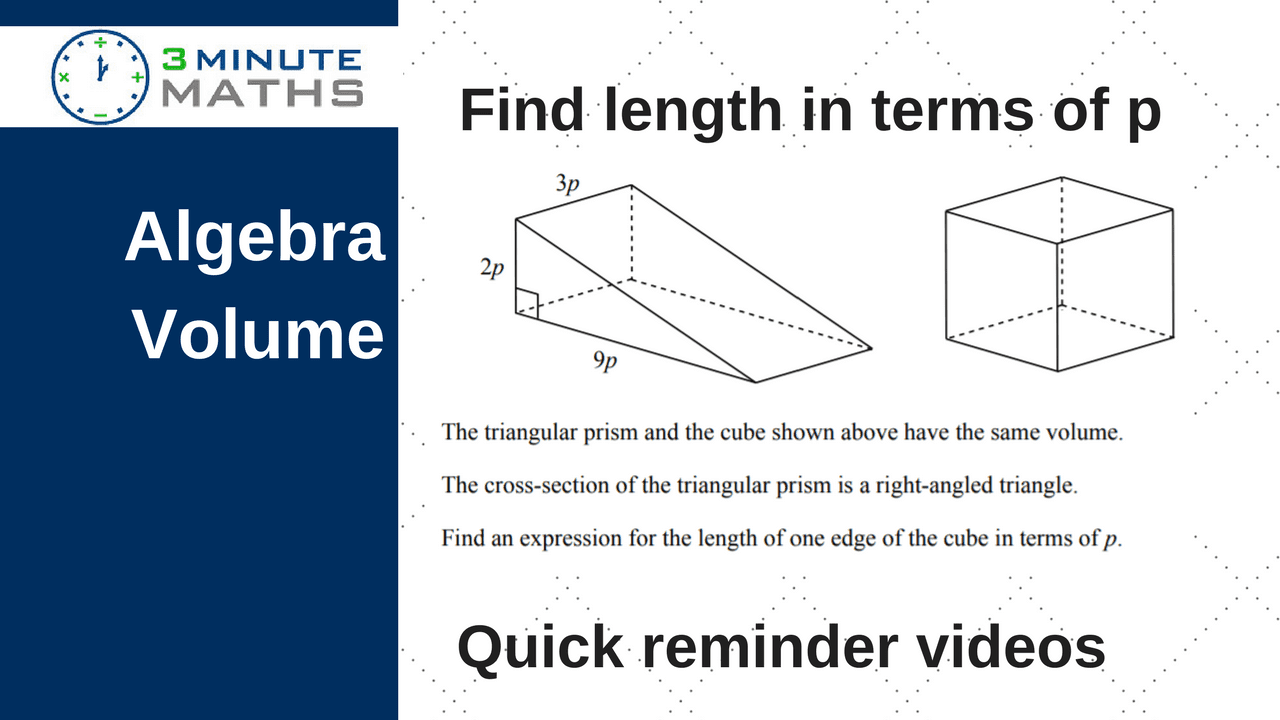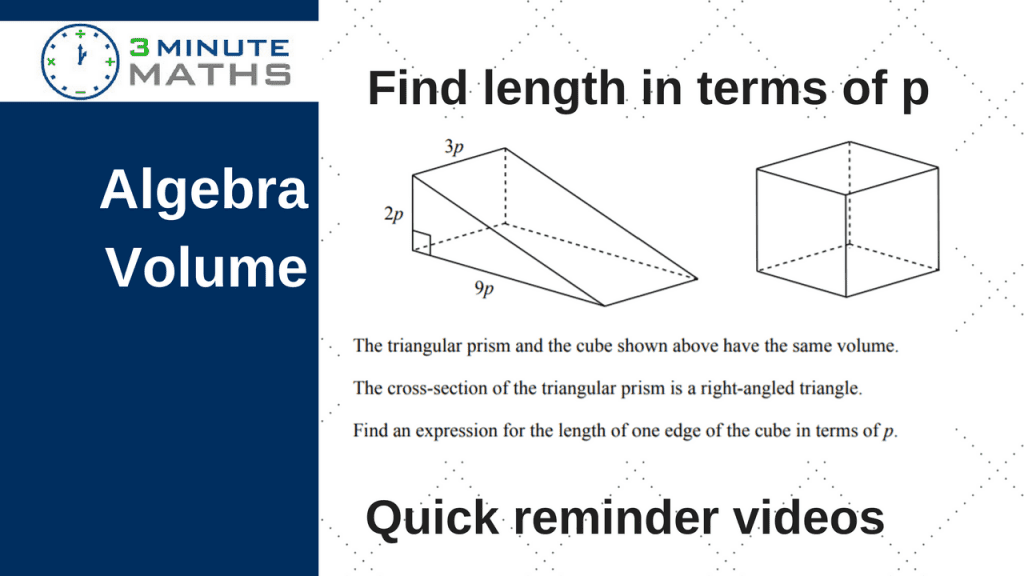 Volume question with algebra
These types of questions are all about working out a volume using algebra. They tend to be aimed at around level 4 GCSE maths and it's really about reading, and re- reading, the question until you are sure what they are asking.
Volume is better calculated as area x depth and, with a triangular prism you need to remember that:
area of a triangle is 1/2 x base x height.
Once you've got the area, then multiply by the depth to get the volume.
This is always the same for any type of volume question and here's some more examples of cones, hemispheres, cylinders, and prisms. These questions are fairly popular, and are usually calculator papers for anything involving a cylinder (because of pi), or non calc if they are testing arithmetic skills.
Top Tips!
Keep track of how you are answering the question by working down the page
Remember that they are not asking you to solve, or work out a value
Be careful with cube roots
If you'd like to ask for any more detail, or you're not sure about anything, please do ask a question in the comments section.
All best with your studies.
Watch on YouTube