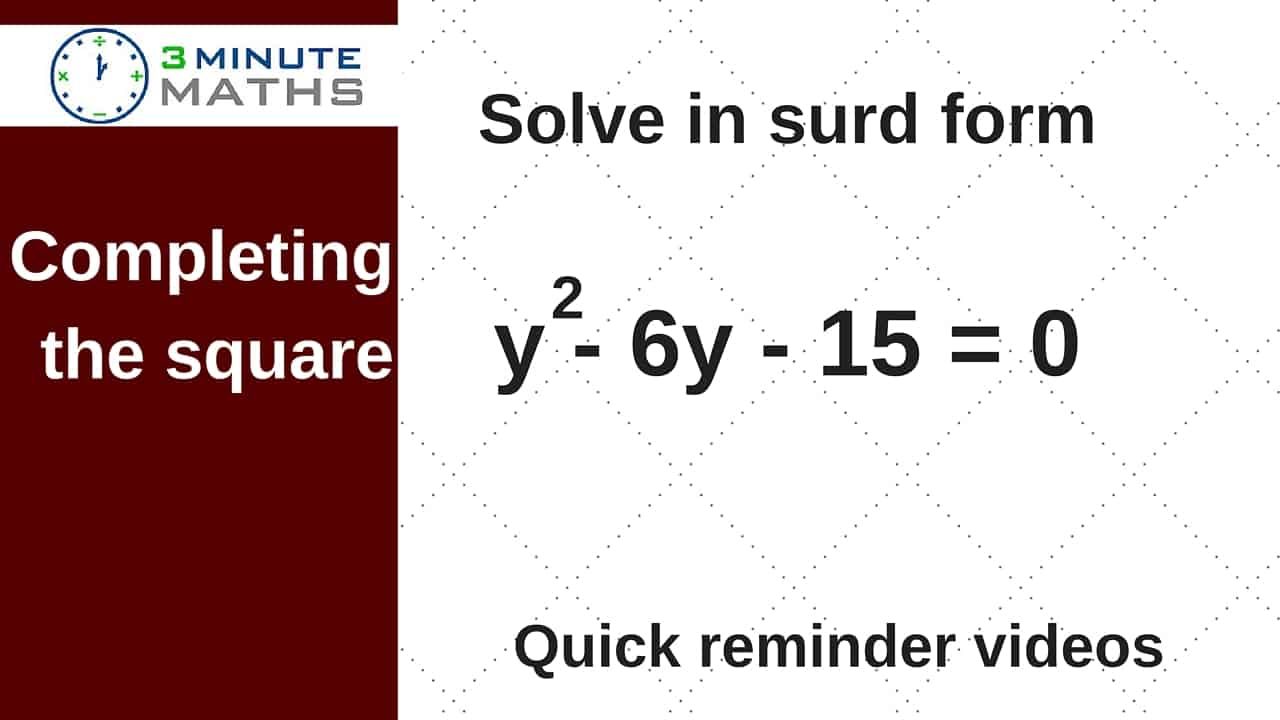 Completing the square questions
are becoming more popular with GCSE maths, as the technique can be useful if you're intending to study at a higher level. The main use is factorising and finding out the maximum and minimum values of a quadratic equation. Once you're familiar with the method, completing the square becomes quite straightforward.
Top Tips!
● It's just another way of factorising (if the equation is shown as equal to zero), although most questions will solve to 'irrational roots' meaning something including a plus or minus square root
● It'll only work with a single value of x squared. Some questions will need you to divide through first.
● Always make sure you balance the equation if you're factorising
● Some questions might involve fractions and you'll need to check your calculations – decimals are not really used in these types of calculations
If you'd like to ask for any more detail, or you're not sure about anything, please do ask a question in the comments section.
All best with your studies
Watch on YouTube
Completing the square – solve in surd form GCSE maths level 8 
Complete the square – solving in surd form GCSE maths question level 8
Completing the square – solve in surd form question GCSE maths level 8